You first
Our priority is to listen to your needs and those of your family. To provide you with the best Internet, TV, mobile and landline solutions for today and tomorrow.
net

The Ultra-fast Internet
Our lives are increasingly made of digital experiences: streaming music, online video games, series and films on all screens, voice assistance, and a lot more. Thanks to our cable technology, we guarantee you a frustration-free surfing even with several people online!
Discover superfast Internet
VOO TV+, finally the TV that adapts to your tastes
Stop searching, start watching! VOO TV+ gives you access to all the TV entertainment you love on all your screens (70 channels, TV EXTRAS for fans of films, sport, documentaries, cartoons, etc.). The more you watch TV, the more it adapts to your tastes. It's just magic!
Discover the VOO TV+ experience
TEL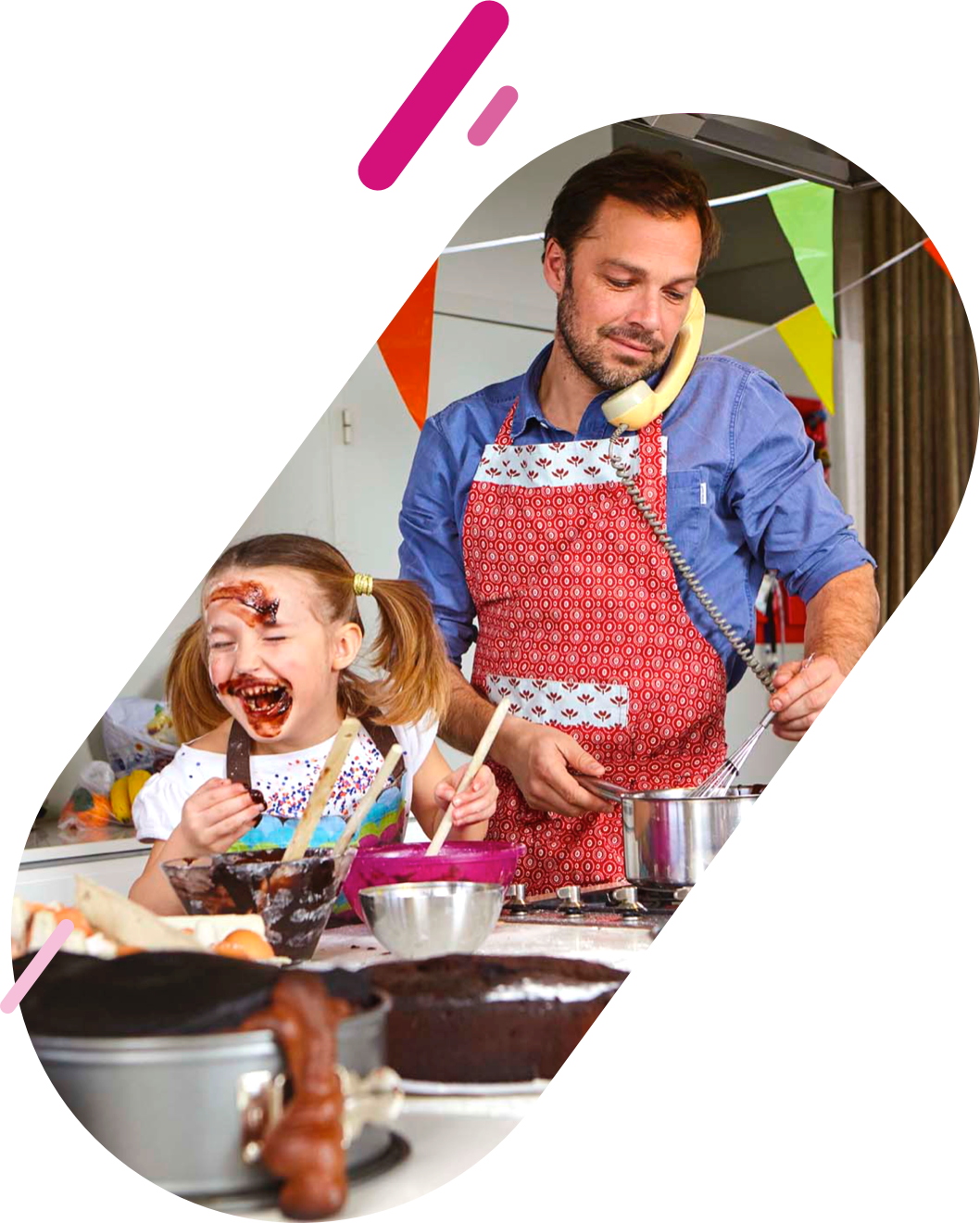 Unlimited landline calls.
Yes, that too.
With VOO's landline service, off-peak and peak times are a thing of the past. Just unlimited 24/7 in Belgium.
Discover our landline service
At VOO, we take care of EVERYTHING!
14 days to change your mind!
Relax&nbsp!
With VOO, order our products online without the stress, you have 14 days to change your mind about your order&nbsp!
I select my products

Order your VOO products online in just a few clicks. We will then carry out a test to check if the desired products are available at your address.

I make an appointment

Your Internet, TV or Landline subscription requires an installation in your home. When ordering, you will be able to choose the installation date that is most convenient for you.

I take MAXimum advantage of my products

Once your products are installed, all you have to do is make the most of them. Welcome to VOO!
Our offers and packs
Our wizard will guide you to the offer that best suits your needs.
Becoming a VOO customer
I'm changing address
Moving is already stressful as it is. That's why VOO will transfer your Television, Internet and Landline services while you take care of all the rest.
Find out more
I'm changing operator
With Easy Switch, becoming a VOO customer is child's play! Cancelling your subscription, changing operator and transferring your number without costs or notice... Don't panic, VOO takes care of everything!
Discover Easy Switch
I'm building or renovating
Already connected to the VOO network? Now all you need to do is choose your products! Not yet connected to the VOO network? We have just installed the VOO services at your address!
Find out more
myVOO
Thanks to your myVOO customer account, consult your bills, track your consumption and activate your options!
Discover myVOO