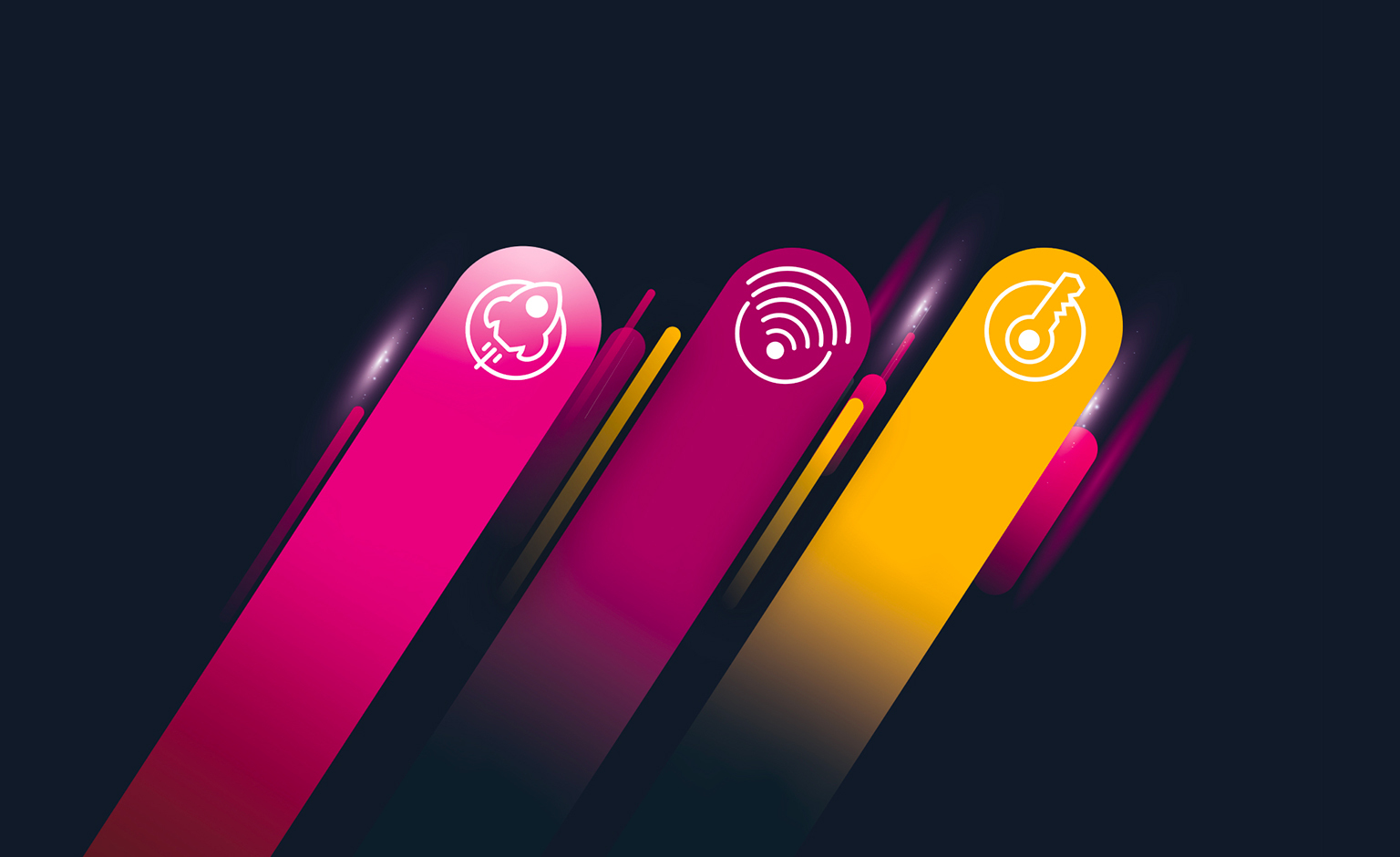 Your internet connection is always responsive.
Voir la vidéo

The Martins: a super-connected family

Since telework has become more prevalent, Sylvain works for the most part from home. Julie, their eldest, is a TV series fan. Sam, on the other hand, is more into on-line gaming. So, when everyone is home at the same time, the internet connection is required to keep pace!

Usage conditions :

surfing, streaming, telework, on-line games

Type of dwelling :

4 façade house

Recommendations

400 MBPS
VOO INTERNET SECURITY+
PLUME HOMEPASS
VOO TV+

Héléna : Living life to the full

At the age of 35, Héléna leads a full life. The internet is for her at the same time a work tool, a shopping space, an information source and an assistant in life thanks to connected objects and the provision of entertainment Losing time is not an option: she needs a reliable and high-performing service

Usage conditions :

surfing, streaming, podcasts, telework, connected objects

Type of dwelling :

Apartment

Recommendations

125 MBPS
PLUME HOMEPASS
VOO TV+

Coline, Yann and Rémi: hassle free

When sharing an apartment, a lot of things are shared: the cooking, the bathroom, the bills. But to prevent any hassle, we like to keep some things separate. Each flat mate having their own personal TV profile for example, can save a lot of hassle! The ability to connect from the common areas and the bedrooms too.

Usage conditions :

surfing, streaming, VOD, on-line gaming

Type of dwelling :

3 bedroom duplex

Recommendations

400 MBPS
VOO INTERNET SECURITY+
CPL
VOO TV+

Jean-Louis: just what he needs

Jean-Louis and his wife have gone without the internet for some time. But for managing their bank account or discussions with the kids, it can be quite practical ! Nothing really complicated : an easy-to-use internet service, assistance when necessary and above all, a high level of security.

Usage conditions :

surfing, e-mails, net banking, video calls etc.

Type of dwelling :

terraced house

Recommendations

125 MBPS
VOO INTERNET SECURITY+

Seb, the ultra-flexible guy who does everything online

Seb does everything on the internet. He books his holidays, orders his favourite food... and even signs up for his internet package. He trusts digital services completely. He doesn't like to pay for what he doesn't use
Seb just wants the basics – a super-fast internet service that doesn't cost too much – so he can concentrate on what he wants to do!

Usage conditions :

Surfing, streaming, remote working and on-line games

Type of dwelling :

Apartment, house

Recommendations

200 MBPS
Unlimited
100% digital service
Online subscription
THROUGHOUT
WiFi throughout the house.
Why is the super-fast internet service limited to certain rooms in the house? Don't let your walls stop you from surfing : discover the solutions to improve the internet coverage in your home.
Superfast
Don't let your internet connection slow you down.
For each user profile, speed is of the essence! We can help you to identify the connection that would best meet your needs to be benefit from an internet connection without interruptions or slowdowns!
New
Ultra-fast broadband at 1 GIGA/second is available in Liege, Wavre and Charleroi.
SECURED
Protect your devices and your data.
VOO INTERNET SECURITY+ offers you broader and greater protection than a free antivirus. The anti-spam and anti-phishing functions, updated regularly and quickly!: their personal data and devices of the entire family are secured
Are you looking for an internet offer adapted to your requirements ?
We recommend it to you:
At VOO, you benefit from:
A quick and uninterruptible installation

An offer that corresponds to your actual needs

A discount of your installation fee

A preferential rate with our HomePass by Plume partner

Gifts every month with the Divertissez-VOO programme

A rich and personalised TV experience with VOO TV+
Don't forget!
Changing operator couldn't be easier.
At VOO, we take care of EVERYTHING!